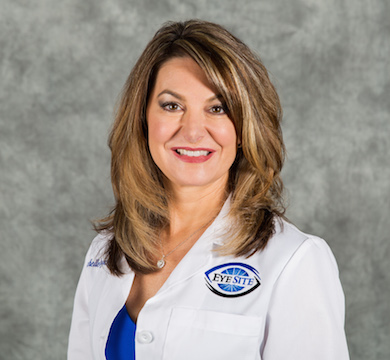 Michelle M. Boyce, O.D.
Doctor of Optometry / Comprehensive Eye Exams / Contacts / Glasses
Dr. Boyce has been part of the team at Eye Site of Tampa Bay since 1994.  She earned her Bachelor of Science degree from Michigan State University and her Doctor of Optometry from the University of Houston College of Optometry.  She also completed her externship training at the Evans U.S. Army Hospital in Fort Carson, Colorado and the Bay Pines VA Hospital in St. Petersburg. She was selected to be a State Board Examiner for the Florida Board of Optometry, and served in this position for three years.
Dr. Boyce is certified by the Florida Board of Optometry and is able to diagnose and treat eye diseases. She also completed her therapeutic certification, and is certified by the State of Florida to administer and prescribe ocular pharmaceutical agents.
Her professional interests include advanced specialty contact lens fittings for patients with corneal conditions such as keratoconus, corneal transplant patients, and patients with irregular astigmatism. In addition, she performs comprehensive eye exams on adults and children, and prescribes glasses and contact lenses.
Dr. Boyce regularly speaks on critical issues in optometry to community groups throughout the Bay area. She is a member of the Florida Optometric Association.
In her off hours, she enjoys fitness, skiing, traveling, and spending time with her two boys.